Dtech. Transmit wonderful pictures, share happy hours!
HDMI Fiber Cable VS copper cable
HDMI Fiber Cable VS copper cable
Let's compare V1.4 fiber cable and copper cable
1st, fiber cable specifacatiion
Supports 3D,EDID,CEC
Supports 4K 30Hz
Support 100M long distance transmit
Bandwidth: 10.2Gbps
How to produce fiber cable,
cable core manufacture
foil wrapped
wrapped metal braid
fiber coupling
So hdmi fiber cable structure, they has 19 copper cable, with 4 glass cores for light transmit
For normal copper cable, signal will be loss after 10M. Factory has to add a chip to keep the signal normal.
But for fiber cable, V1.4 could reach 100M, no need to add anything for avoid signal loss. And lighter.
Bending is a big problem for customers worry. As we see fiber strucure, there are a lot of material to protect the fiber cable. To avoid the bending issue.
And all our product is under testing before delivery.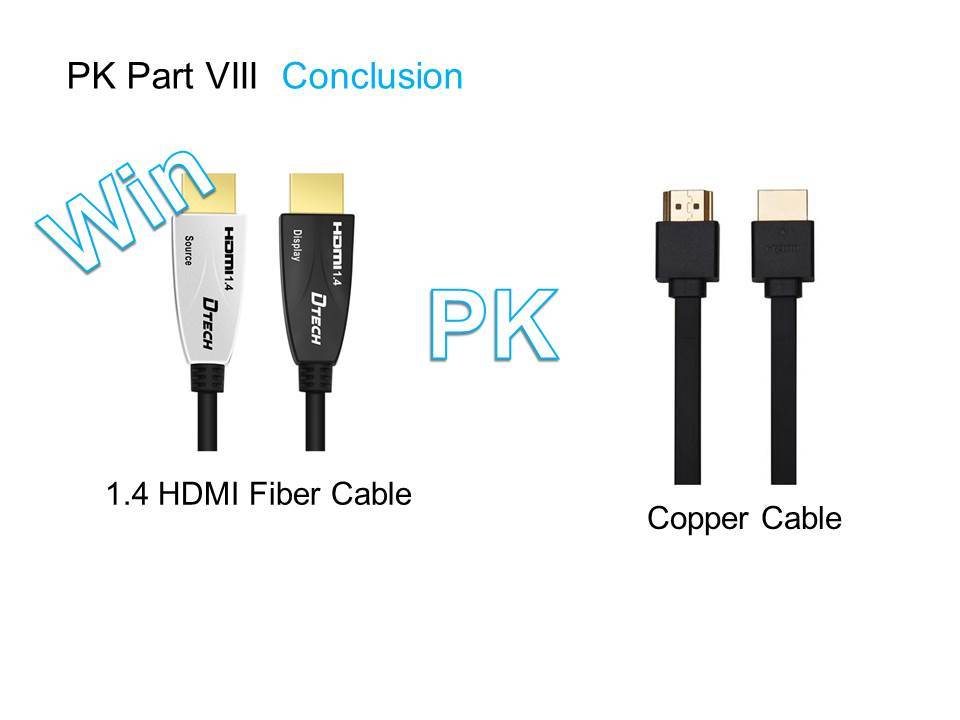 SUBSCRIBE TO DTECH NEWSLETTER