Warm heart! Dtech Electronics sends masks and warmth to employees' families
Warm heart! Dtech Electronics sends masks and warmth to employees' families
"Viruses are unrelenting and affectionate, and healthy breathing warms people's hearts." During the epidemic, the company's employees were not afraid of hardships and dangers and returned to work in the company. However, who knows about their concerns and worries? One person pays for the whole family. Behind every employee, there is the dedication and support, understanding and tolerance of family members without complaint and regret. While they are working in the company, they are always concerned about it, worrying about their parents, children, and loved ones!
Here, on February 18, Guangzhou Dite Electronic Technology Co., Ltd., in order to let employees feel at ease and loved ones, in a situation where "masks" are hard to find, we ca n't wait for them and try our best. In addition to distributing masks to employees, Give each employee's family members a mask to ensure the health of all employees' family members.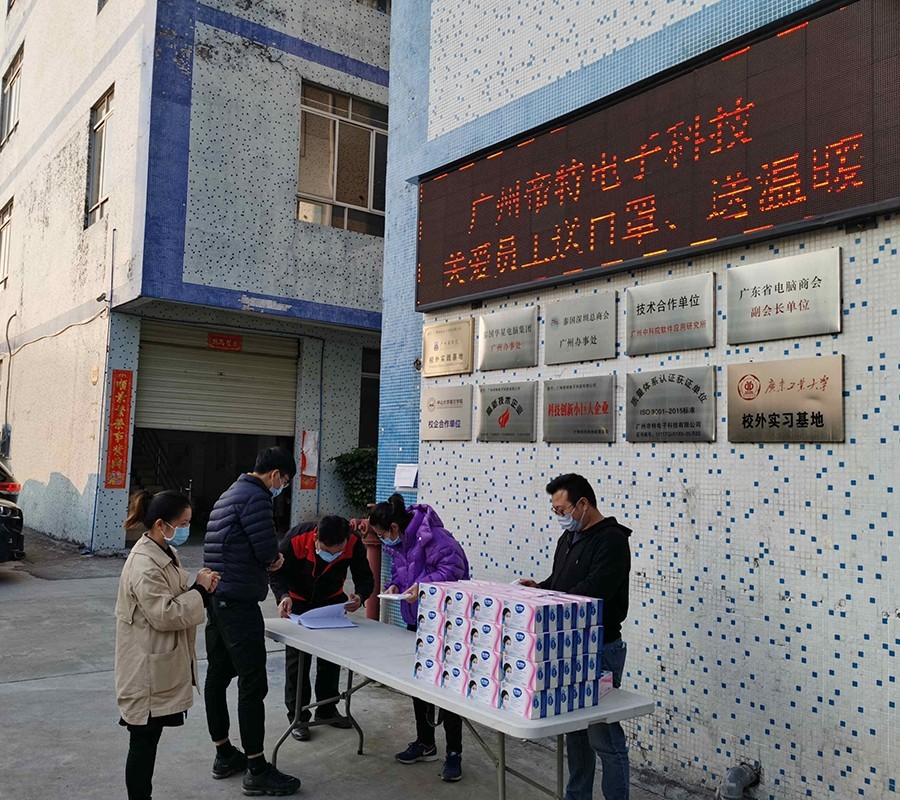 Mr. Xie Yu, General Manager of Dite Electronics, said: The employees are our family, and their relatives are our relatives. Here, we thank all the family members. You have never forgotten your original intention, remembered the mission, dedication and courage. At the same time, we sincerely thank all the loved ones for their understanding and support, and say deeply: You have worked hard! Please rest assured that with the efforts of all your family members and the support of all your loved ones, we will definitely strengthen our confidence and work together to take care of all employees, protect ourselves, and win this epidemic prevention battle!