Dtech. Transmit wonderful pictures, share happy hours!
DTECH new product HDMI/DP/DVI/USB3.0 Fiber Cable have been launched
DTECH new product HDMI/DP/DVI/USB3.0 Fiber Cable have been launched
DTECH R&D Department solemnly announced the launch of pure fiber series products, including four major product categories: pure fiber HDMI cable, pure fiber DP cable, pure fiber DVI cable, and pure fiber USB3.0 cable. The successful development of DTECH's pure optical fiber series products has made DTECH formally enter the international leading level in the field of optoelectronic technology on the basis of 20 years of high-frequency signal research and development advantages.
It is well-known in the industry that the use of optical fiber transmission TMDS (Minimized Transmission Differential Signal) high-speed signals, low-speed signals and various control signals have good resistance to electromagnetic and radio frequency interference. Therefore, DTECH optical fiber products can be stable in various environments , Reliable work, such as aviation airports, railway systems, conference halls, performance systems, medical systems and monitoring equipment systems, etc., the signal transmission is stable and reliable.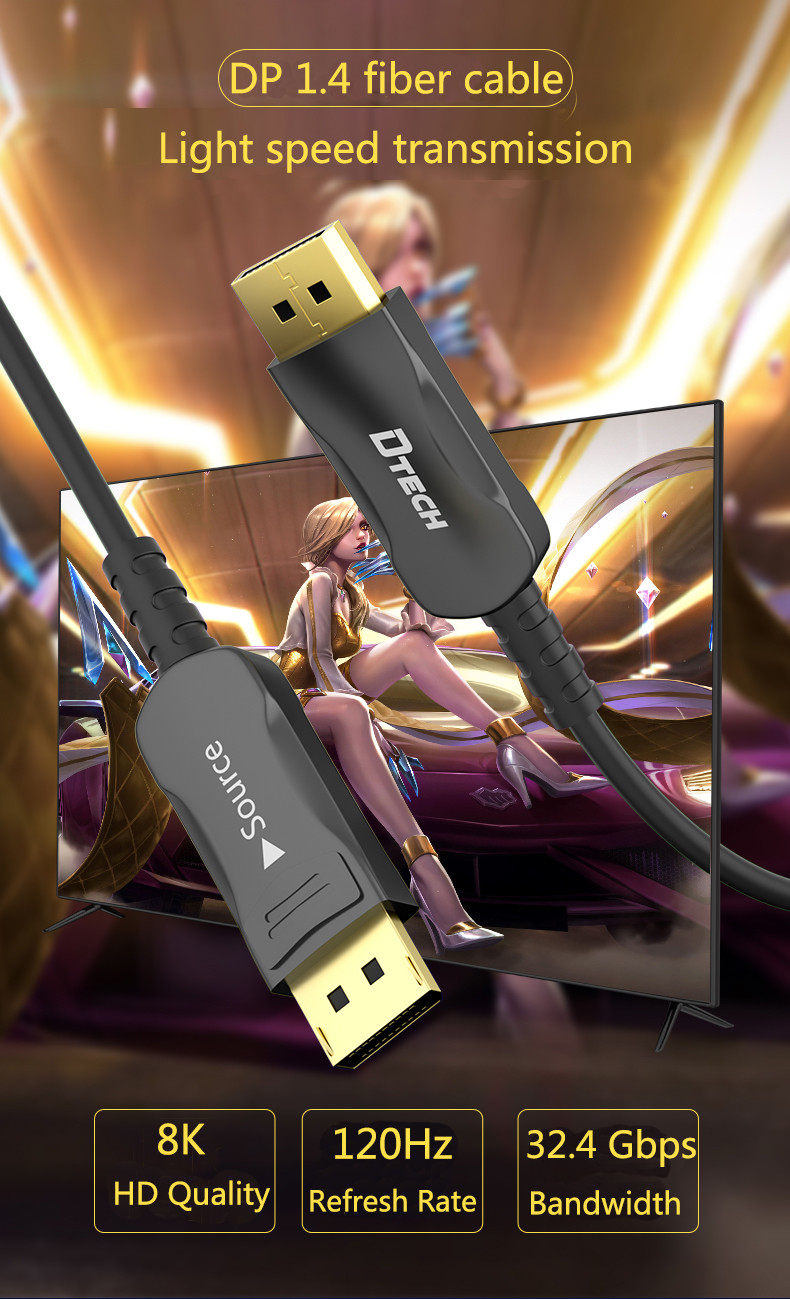 On the current market, optical fiber transmission products basically use optical copper hybrid wires. Optical copper hybrid wires transmit high-frequency signals through glass optical fibers. Compared with copper core products, they can achieve greater bandwidth and longer transmission distance. The biggest overlord. However, in the face of the extremely demanding electromagnetic control environment and the requirements of higher bandwidth in the future, the optical copper hybrid products are still not strong enough, which provides the basis for the birth of DTECH pure optical fiber products.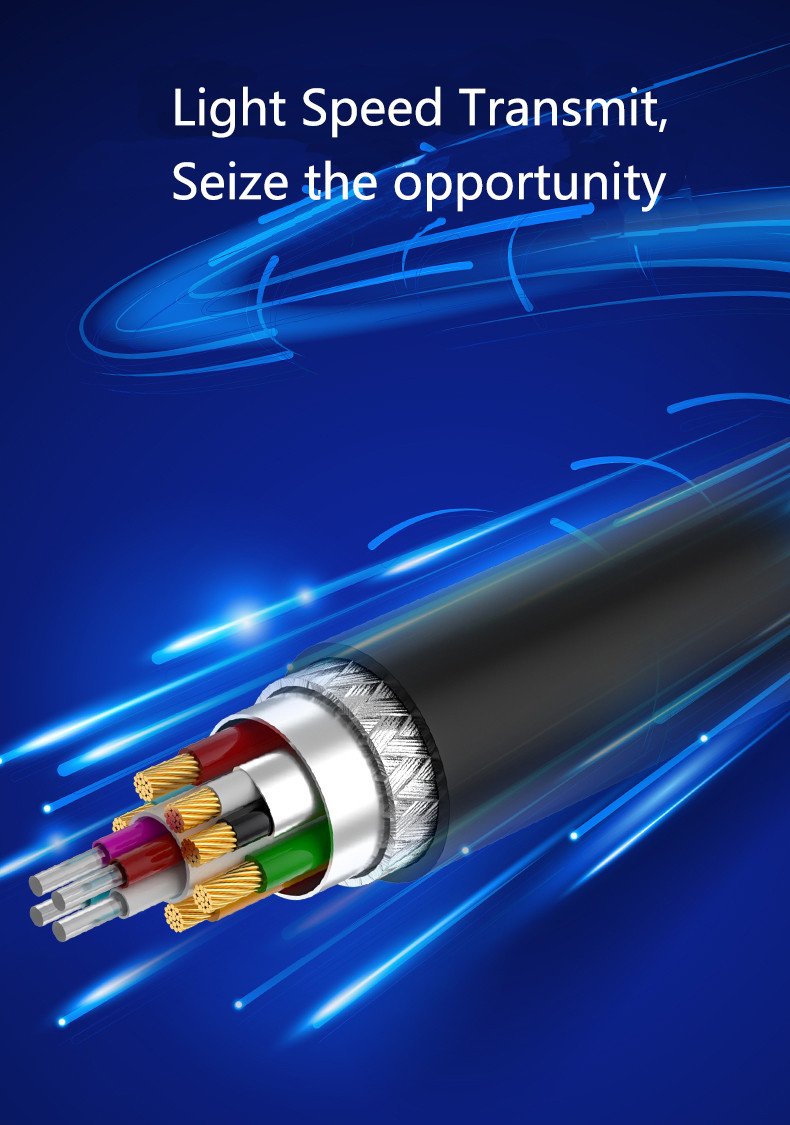 DTECH HDMI pure optical fiber cable, DP pure optical fiber cable, DVI pure optical fiber cable, USB3.0 pure optical fiber cable all use pure optical fiber cable as the transmission carrier, completely get rid of the limitations of the previous copper core wire and optical copper mixed wire on the metal conductor. Realize 48Gbps ultra-high bandwidth and 300 meters ultra-long transmission distance (further can be customized), fully suitable for future HDMI 8K60HZ and new standard upgrades.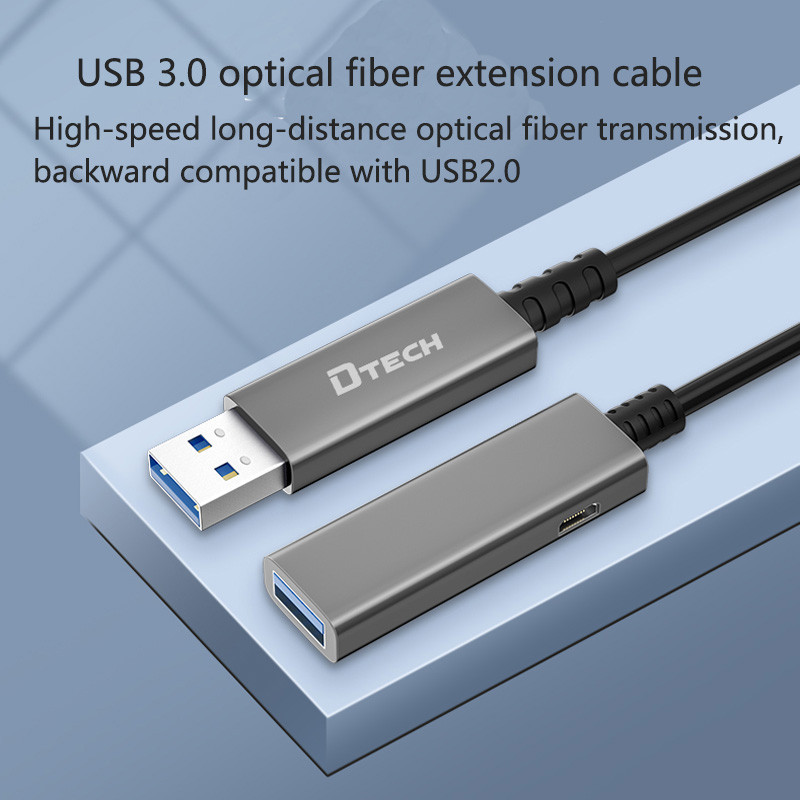 Due to the use of only optical fiber cores and tensile fiber structures, Dite Pure Optical Fiber series products also make the overall wire body lighter and thinner (wire diameter is only 4.5mm), and the weight is only less than half of the light copper hybrid wire. In addition, for ultra-long-distance installation pre-embedded treatment, pure fiber HDMI cable, pure fiber DP cable, pure fiber DVI cable, pure fiber USB3.0 cable adopts multi-layer aluminum foil shielding protection design, after multiple bending, folding, Knotted, no signal is lost, high-definition signal is still normal, there is no need to worry about the signal problem through the pipe, through the wall, long-distance transmission, and the connector end has a direction sign, there is no need to worry about the reverse installation of the signal source end and the display end.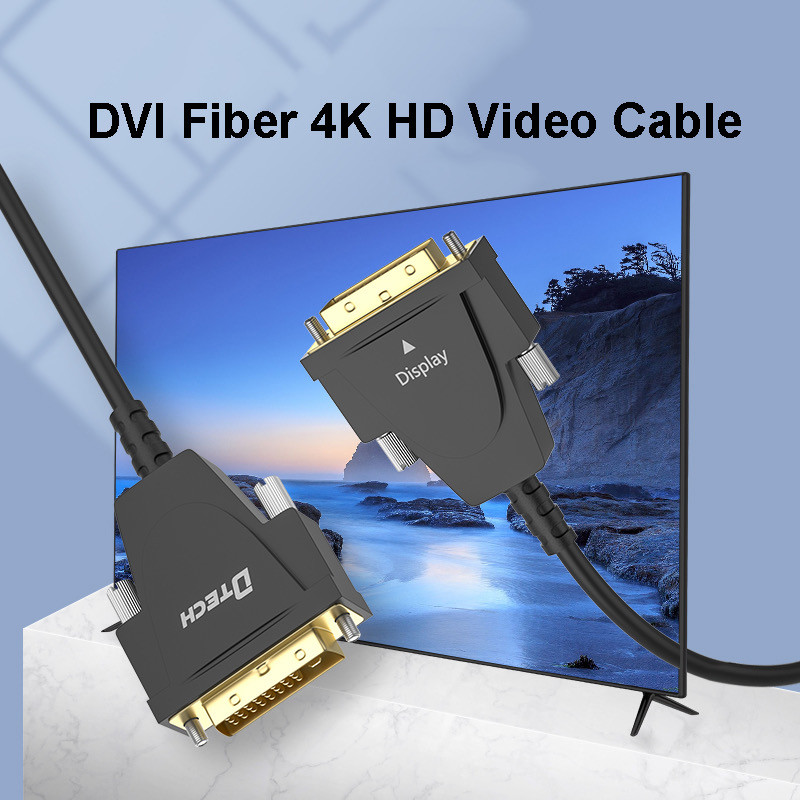 Take DTECH pure fiber HDMI cable 8K60HZ as an example:
The high-performance photoelectric module chip is adopted, the transmission is longer and farther, the light speed transmission is without delay, and the full length supports 8K lossless transmission;
48G ultra-high bandwidth, in line with HDMI 8K60HZ protocol standard;
300 meters long-distance transmission, 8K long-distance low-loss transmission is truly achieved, the loss of 100 meters is almost zero, and the picture quality is clearer and more realistic;
120Hz high refresh rate, smooth picture without dragging, full length support 7680*4320 resolution and VRR variable refresh rate, high-definition picture quality without distortion
SUBSCRIBE TO DTECH NEWSLETTER